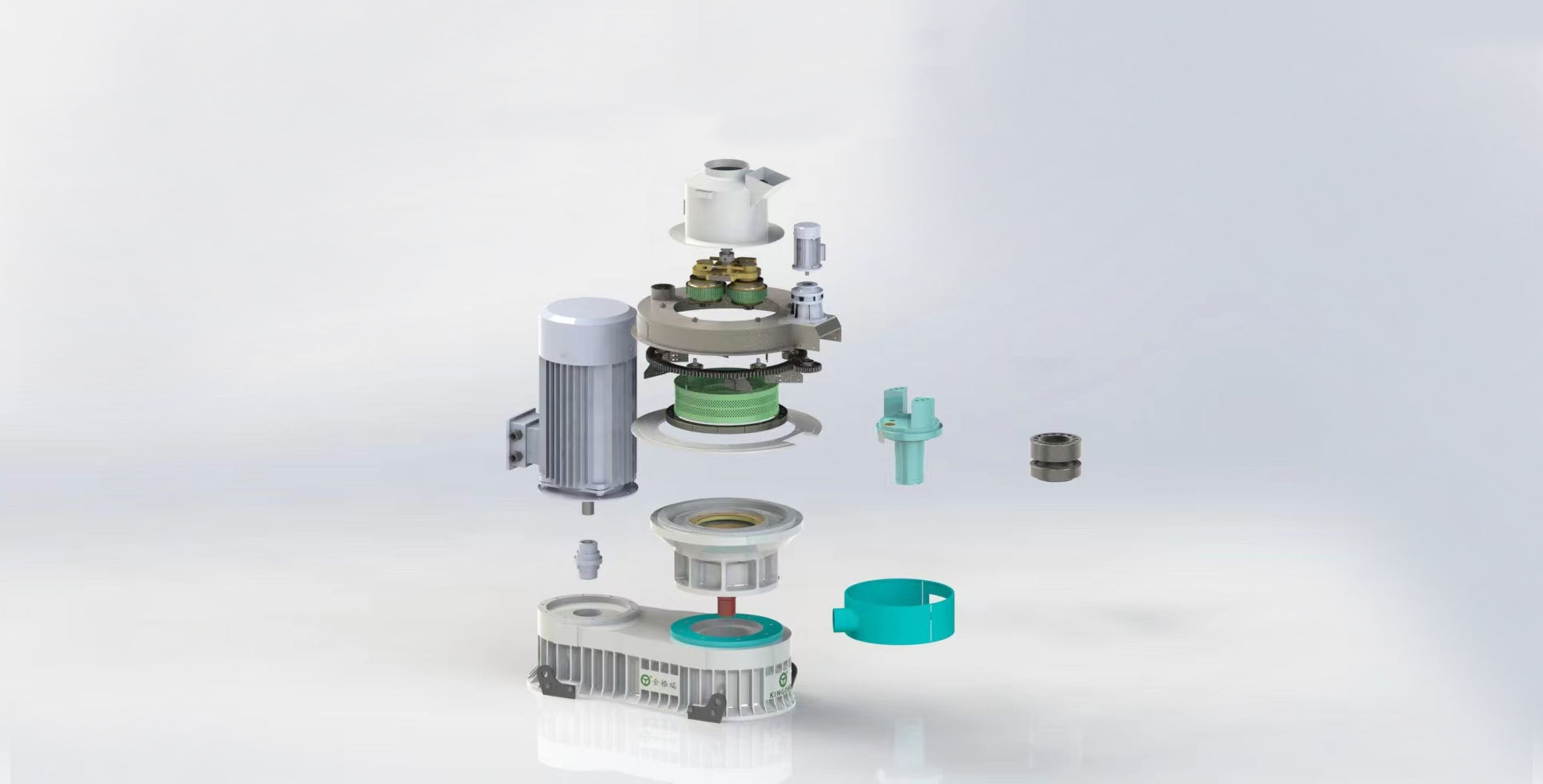 PRODUCT DESCRIPTION

Counterflow Cooler ---To cool biomass wood pellet

The counter-flow cooler can cool the pellets from the granulator at a temperature of 70 ° C to 90 ° C to a temperature slightly above room temperature of 3 ° C to 5 ° C, and can be reduced to safe moisture (≤ 12.5%), which is convenient for pellets. Transportation, storage and storage.

The octagonal counter flow coolers are available in different models and can be adapted to feed mills of all sizes.

At the bottom, equiped with a vibrating screener to sift out shapeless pellet.
COUNTER FLOW BIOMASS PELLET COOLER CHARACTERISTICS

1. Adopt advanced counter flow cooling principle, preventing the cold air direct contact with hot pellet in case of pellet fuel surface cracking.
2. Latest octagon cooling bin design ensures even and sufficient cooling; no cooling dead corner.
3. Equipped with slide valve reciprocating type discharging device, ensures stable and reliable running and little residues.
4. Adopt closed air entry system, enlarge the area of inlet air, ensure efficient cooling effect, avoid cross contamination.
5. Low energy consumption, low broken rate and easy operation.
6. There is cooler with turnover type discharging device to choose, equipped with hydraulically controlling system, suitable for pressed and expanded pellets.
WORKING PRINCIPLE OF COUNTERFLOW PELLET COOLER

Counter flow cooler is mainly composed of rotating feeder, taper distributor, cooling chamber, deceleration brake engine, feed collection hopper and suction system. Biomass pellets discharged from wood pellet machines are fed into the cooler through rotating feeder and distributed evenly by taper distributor. The cold air passes through pressed pellets vertically from the bottom to the top, which is opposite to the direction of pellets entering. Cold air contacts with the cooler pellets first, and the becoming warmer air touches warm pellets, which will keep the temperature variations between the pellets and the air to a minimum degree. At last, wood pellets are sucked out by suction system and cooled down.
APPLICABLE MATERIALS
Biomass pellets are made from biomass materials such as wood, grass, rice husks, alfalfa, etc., which are processed into biomass pellets by a pellet mill.
---
Kingoro takes the largest market share in China.
Thousands of biomass pellet production lines have been installed and running successfully worldwide.
Customers can visit and see our production running conveniently.
Our group company has been founded in the Year 1995. We have 27 years' experience in making the machinery.
We have built the first advanced manufacturing institute in our city with the famous university
Our brand "Kingoro" is famous in China.
We are the leader in the Biomass
Pellet Mill Industry, we have 49 Patents
and 3 Industry-standard drafters.
We know-how about the Biomass Pellet,
Biomass Pellet Mills, and Biomass
Pellet Production Lines.
There have a separate raw material trial test area for our customers, we have a trial test for many raw materials including but not limited to wood log, wood chips, wood sawdust, rice husk, straw, sugar cane, palm shell, sunflower husk, building template, wood tray, furniture scraps.
After thousands of trial tests with different machines and different dies with different compression ratios, we can give our customer most suitable machine with the proper rind dies mold and most adequate compression ratio.
The pellet mills can be running 24 hours, our pellet mills first adopt advanced four-gear shaft transmission.
The reducer and the main shaft are designed to share the same flowing oil lubricating system.
The angle contact bearings of the main shaft are fully lubricated with no oil pollution.
The observation window is installed on the reducer.
Cooperate with the famous university, we have designed an advanced intelligent control system,which can control the whole system with their logical sequence through downing the App on mobile and the PLC which has been installed on the system.
The advanced new grease pump has been installed as an integration of the pellet mills. Compare with the old grease pump of our competitors, it saves over 50% of the grease cost.
The pellet mills adopt the helical harden gear transmission system, the output shaft connects with the main shaft by the spline. The efficiency of the pellet mills is enhanced by 20%.
copyright © 2022 Shandong KINGORO Machinery Co., Ltd.